TECSAFE
Foam Configurator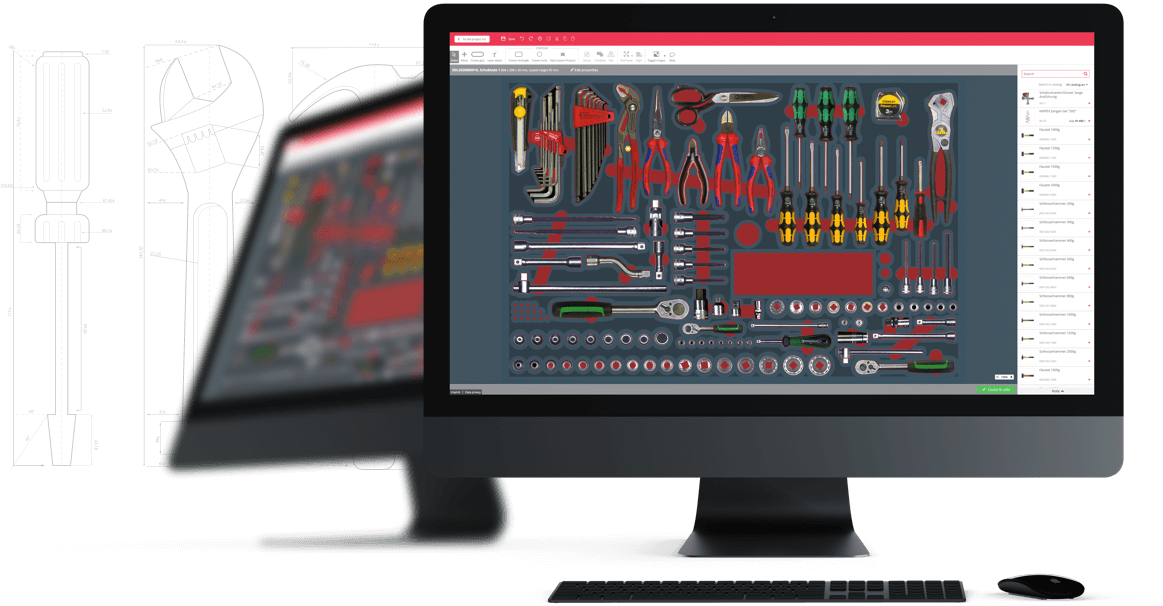 "At TECSAFE, it all started with the custom planning of foam inserts."
Software Solution
Independent Planning with SchaumDesigner
Software
Our services are built around the planning and design of foam inserts. Customers can use our configurator for independent online planning according to their needs.
The online configurator has all the setting options required to plan even the most sophisticated of foam inserts. Easy access using any modern web browser – without having to download and install any software whatsoever – makes the configurator extremely versatile. Customers can use it at work or at home.
Over the years, we have factored the experiences of thousands of users into the ongoing development of the SchaumDesigner software. This has resulted in impressive intuitive handling throughout the planning process and means absolutely no previous knowledge or technical skills are required. What's more, our system offers a multitude of detailed setting and optimisation options to meet the highest demands.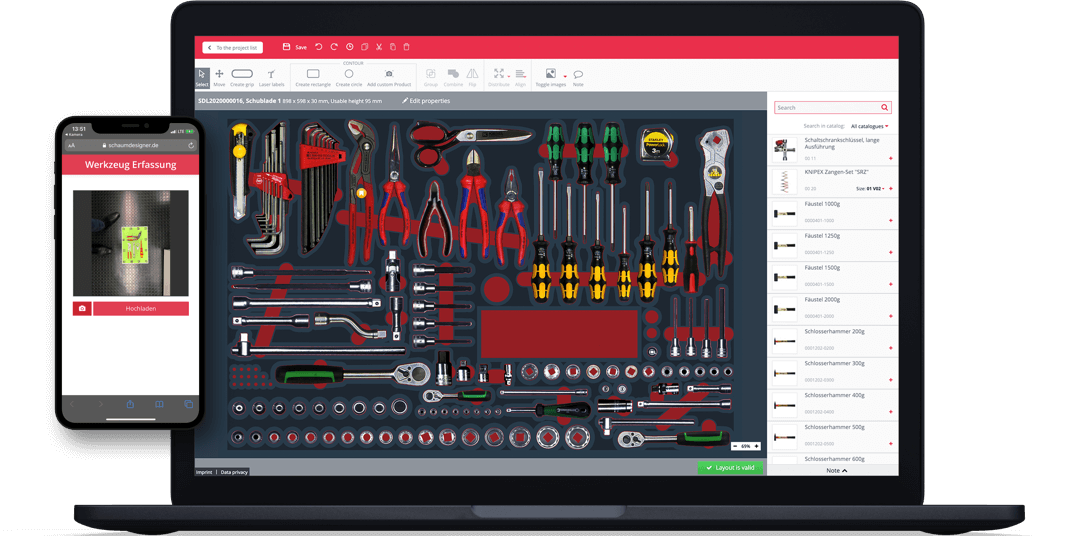 01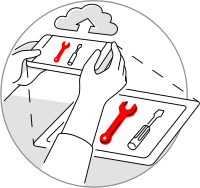 Contour Capture
Simply photograph items on a mobile phone. Our software automatically identifies the contours and makes your items available in your very own catalogue for planning purposes.
More Information
02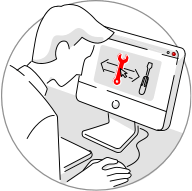 Independent Planning with SchaumDesigner
You can use our intuitive SchaumDesigner software to plan your foam insert independently based on your needs.
03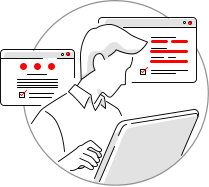 Fast, Cost-Efficient Production
Our digital production workflows support fast, cost-efficient production of your foam inserts, all the way down to a batch size of one.
04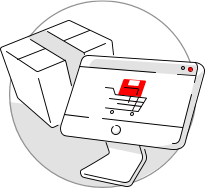 Finished Foam Insert
Following meticulous quality control, you will receive your unique foam insert in a matter of days.
"We ensure cost-efficient production of any quantity our customers require – all the way down to a batch size of one."
Consulting & Planning
Unique Configurations
Options