TECSAFE
Foam Solutions for Crafts and Trades for more than 10 Years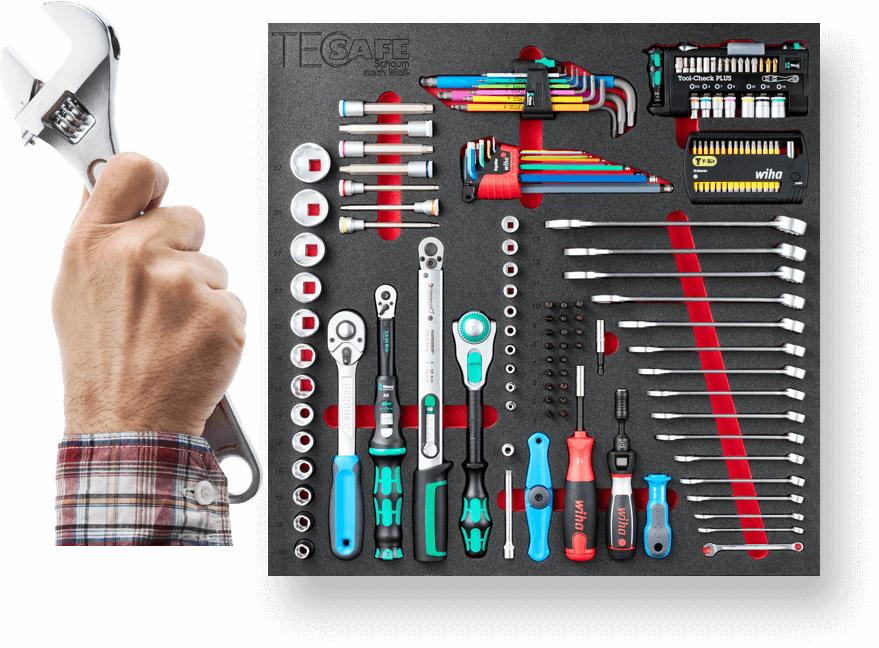 Optimum Material Quality for Durability
Innovative Contour Capture Technologies
Digital Processes for Fast Delivery
Custom Designs in the Smallest of Quantities
Largest Contour Database with more than 30,000 Branded Tools from over 14 Manufacturers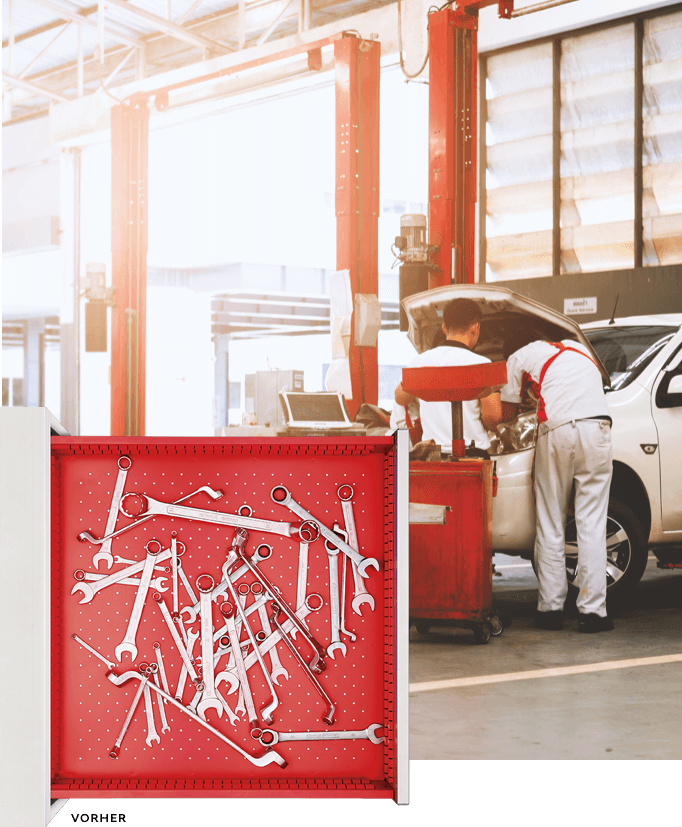 Industry-Leading Solution
Organisation & Storage
Craft
It's easy to misplace tools during everyday use, and it then takes all the longer to find them later on. Our foam inserts help keep things organised from the outset. Having a predetermined arrangement for tools in the foam means they can be located fast and put away again just as quickly.
Over the years, we have factored the experiences of thousands of users showing that manufactural work is challenging and time-consuming. With our foam inlays we are providing high functional storage solutions. These guard Your sensible tools against dirt, beats and shakes. By individual design they have a safe place for every tool. TECSAFE foam inlays secure workplace order without challenging the workflow, they even help improve it.
Storing items in foam also offers excellent protection against knocks and vibrations for particularly sensitive equipment. Customisation options make our foam solutions ideal for both cabinet and case inserts. We extend the service life of often expensive investments by protecting our customers' tools in both stationary and portable containers.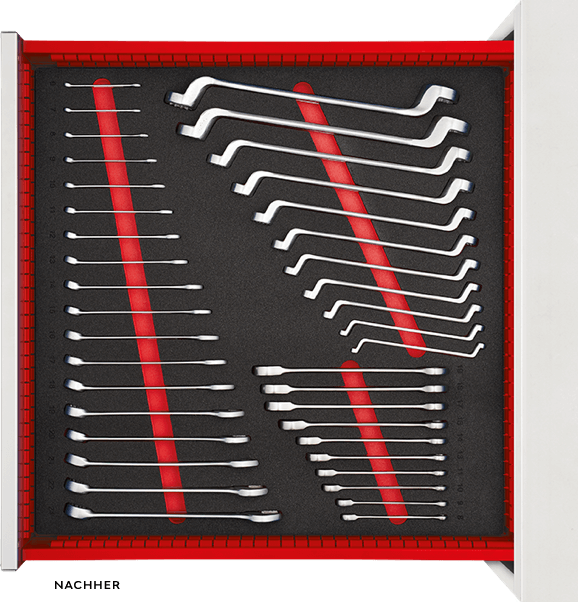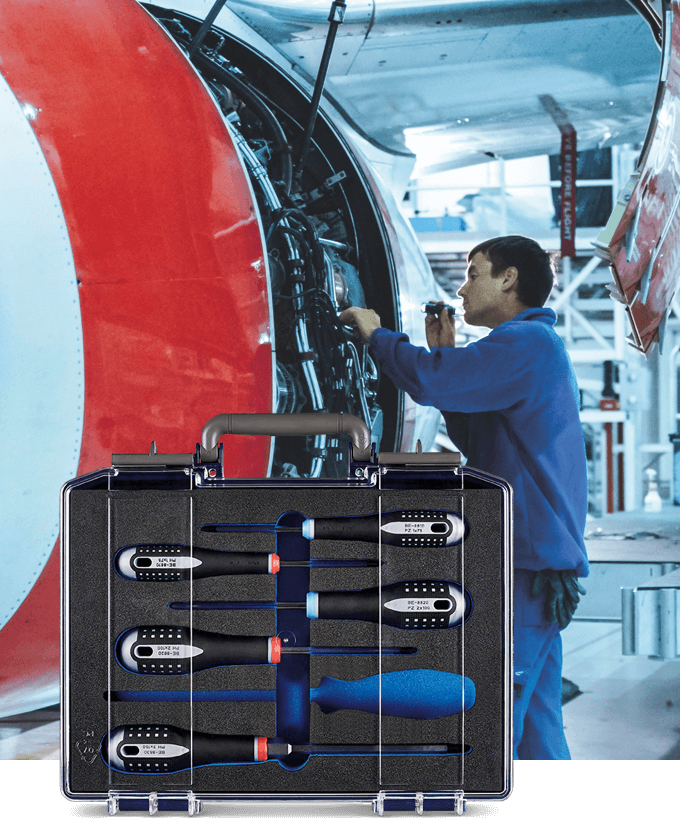 Industry-Leading Solution
Workflow & Process Optimisation
Craft
Most of our customers don't just need secure storage of their working materials. Complex and time-critical processes need a functional optimized storage and allocation of tools.
Our foam solutions help with numerous process optimisation and planning tasks. Foam shadowboards were originally used in the aviation industry.
Well-organised process workflows are vitally important in this sector. Dual-colour foams make it easier to spot when tools are missing, thereby preventing unfortunate accidents resulting from oversights such as inadvertently leaving spanners in a turbine.
This principle is also applied in many other areas and is ideal for everything from Kanban workflows to cutting-edge production involving 5S process optimisation. Our experienced consultants are happy to help you plan your foam inserts, tailoring them perfectly to your particular processes and way of working.
We handle even the smallest order quantities and production takes no time at all, which means repeat orders at short notice are never a problem either.
Usage in Kanban Processes
Usage in Processes
The idea of using foam to organise tools and materials comes from the aircraft engineering sector. It ensures that all the tools used to build aircraft each have their own place, production staff don't need to hunt around for them and nothing gets lost. Today, the use of organisational systems like these is summed up in the 5S method. Originating from Japan, this methodology is a tool for keeping workstations and the areas around them clean and clear. The 5S method minimises the risk of workplace accidents and optimises working processes.
Usage in 5S Processes
Our foam is ideal for usage in 5S processes. It fulfills all 5 requirements:

Serei
"Tidiness"
Sort out and remove anything that is unnecessary to the activities at the workstation.
Seiton
"Orderliness"
Make sure everything that is actually used gets its own dedicated and labelled place in line with ergonomic considerations.

Seiso
"Cleanliness"
Clean workstations from the ground up.

Seiketsu
"Standardisation"
Make it standard practice to clear up workstations and make sure new objects don't find their way into a workstation unless they are needed.

Shitsuke
"Self-Discipline"
Discipline is essential if order and cleanliness are to be maintained. Once a home has been picked out for a tool, that's where it belongs – for ever.
"Our Inserts protect People and Tools in Equal Measure."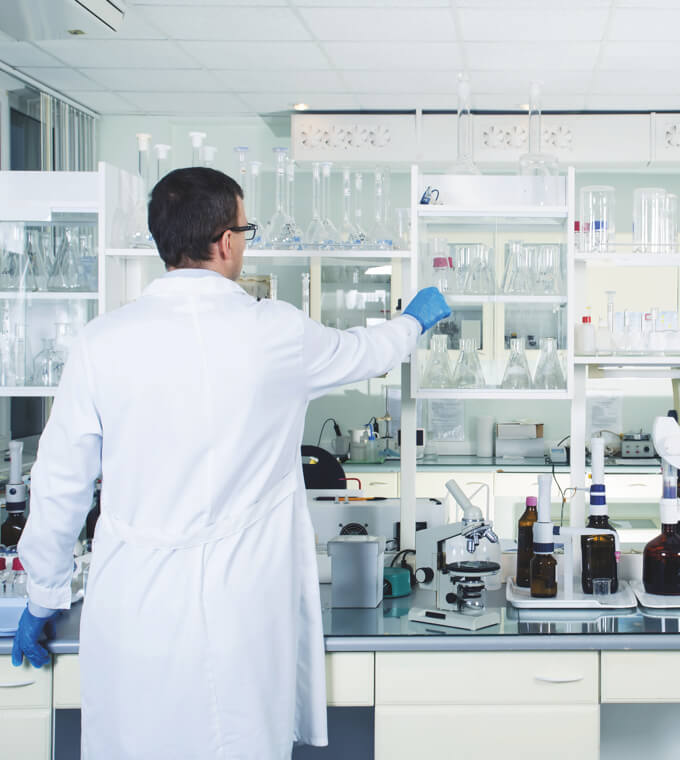 Industry-Leading Solution
Occupational Safety
Craft
Especially in handicraft occupational safety is important. Without a safe storage sharp and spiky tools can inflict damage. In addition to storing sensitive tools securely, our foam inserts also protect our customers' employees from injuries caused by exposed cutting surfaces and sharp-edged or pointed items. We are supporting Your occupational safety with our inlays.
TECSAFE's PE/POM foam solutions and cleanroom inserts help meet the most stringent occupational safety requirements.
Simply get in touch to discuss the numerous possibilities!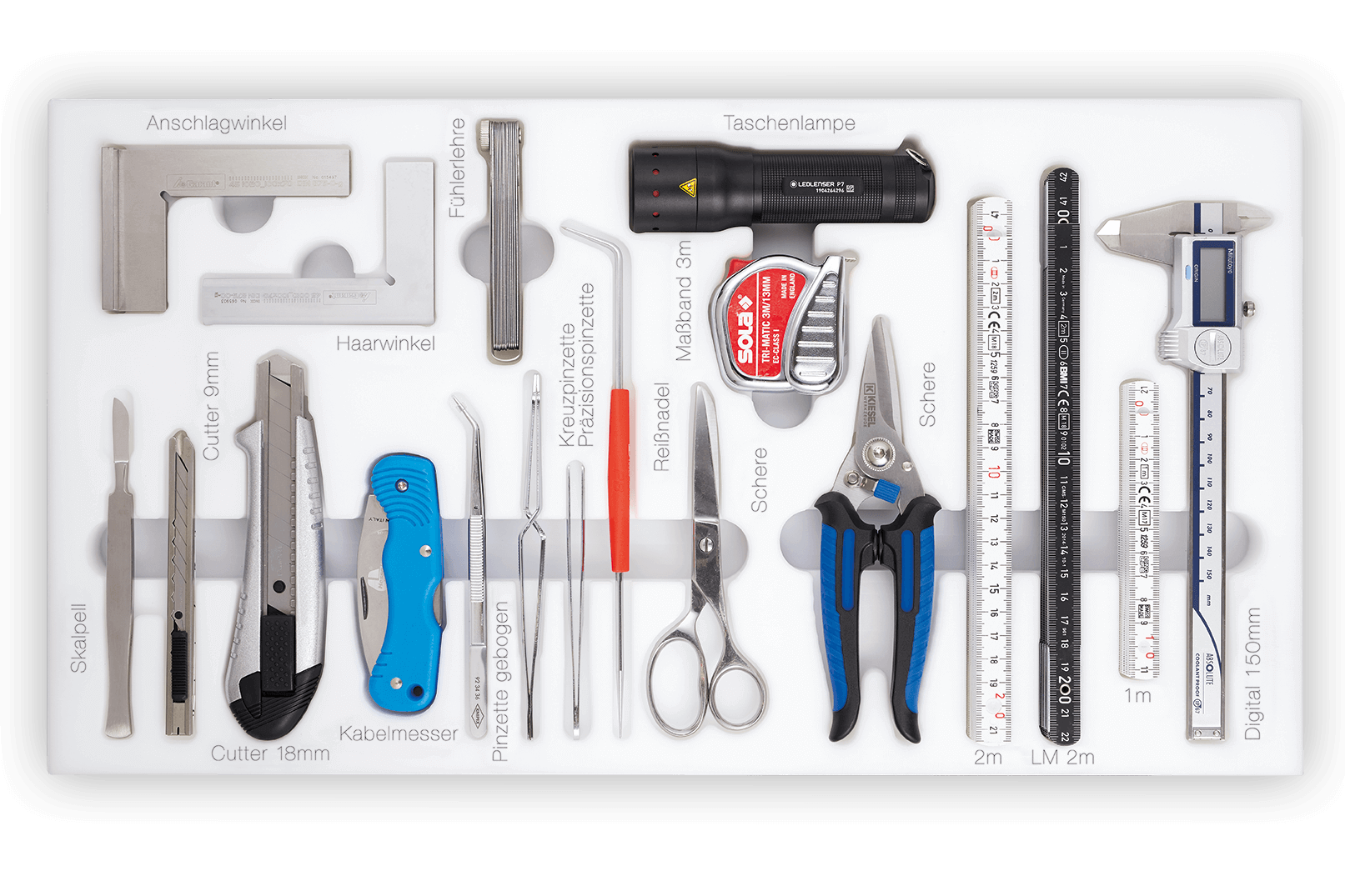 Protecting and Organising Sensitive Tools