Services & Products
Reliable Protection for yourself and those around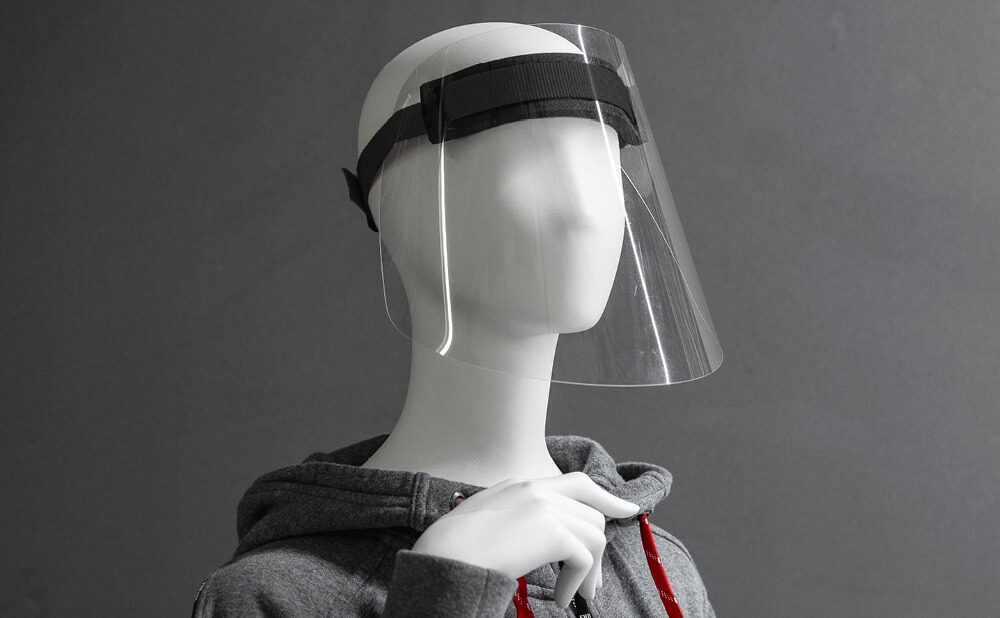 Services & Products
Face Screen
Products
TECSAFE was founded in 2010 and is today a leading manufacturer of foam inserts for storage, protection, transport and packaging applications.
Reliable Protection for yourself and those around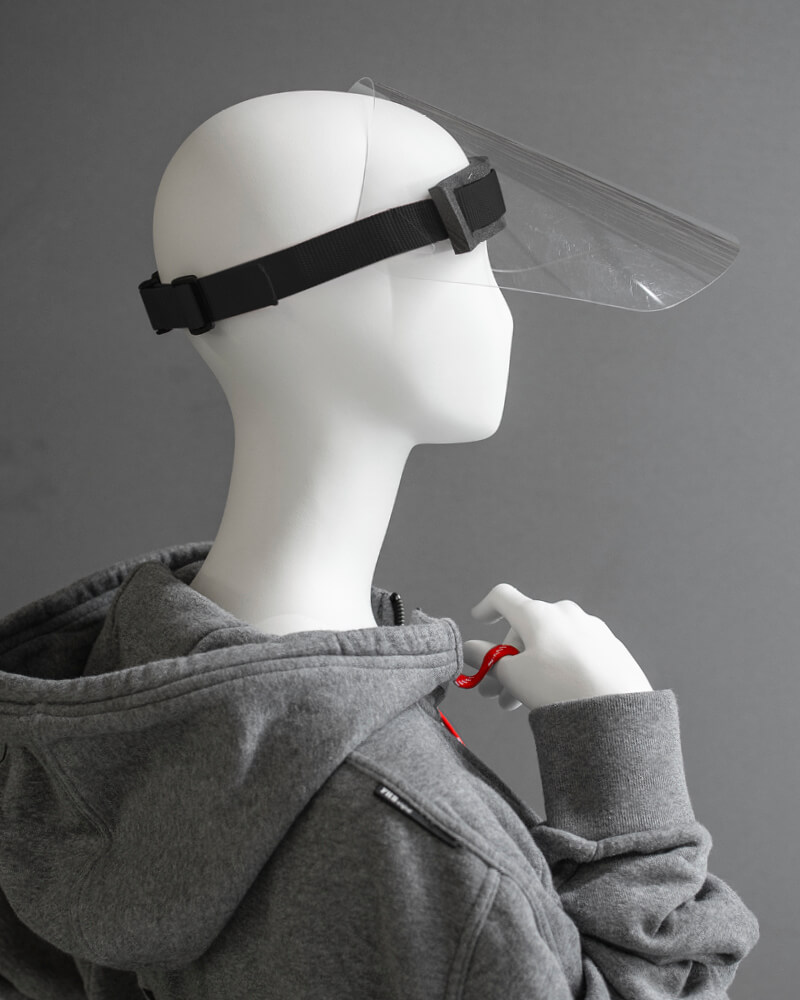 TECSAFE meets the challenges of the situation and developed a transparent face screen from plastic sheeting equipped with a customizable and comfortable retaining strap. It is made from 100% recyclable PE foam and PET-G foil and is recyclable itself. Our certified PET-G material is made in Germany.
The TECSAFE Face Screen weighs 70g and comes with optimal wearing comfort that enables its wearer a unburdened course of action in private or at work. The wearer is not restricted in direct communication or on the phone. A clear view and distancing of the screen from nose and mouth are made possible by a forehead foam. Without problems the face screen is suitable with glasses.
Additionally it is adjustable in height. The face screen is also adjustable to individual head circumference and comes with two different closing mechanisms. Its assemblage is very easy. The screen is disinfectant-proof and can be cleaned with glass cleaner and a soft rag. The face screen offers basic hygiene protection when encountering people at the workplace, at public departments or at the doctor's office. It is no medical product or virus protection, but additional hygiene protection. To archieve optimum protection combine the face screen with a respirator mask or a face mask.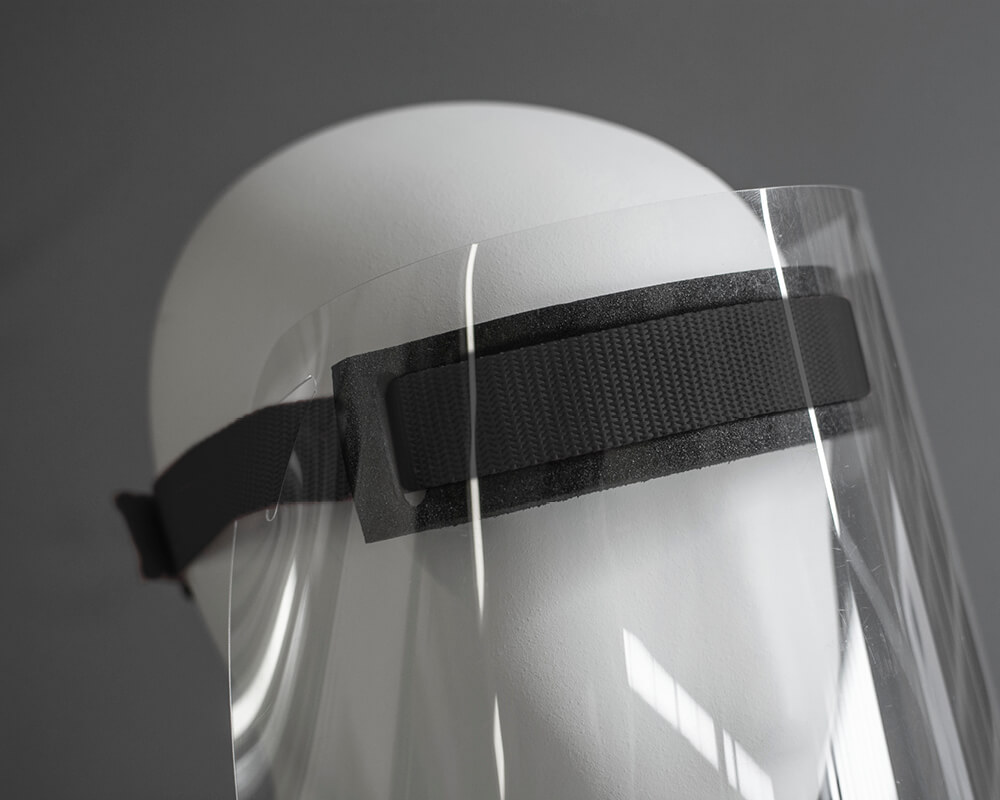 Also with premium fasten
The sale of the protective face screens is carried out via specialist retailers. We are happy to support you personally with information. The online distribution to private persons is carried out by our partner CaseFoam GmbH, Meerbusch.
Here you can find the Link to the CaseFoam Online Shop.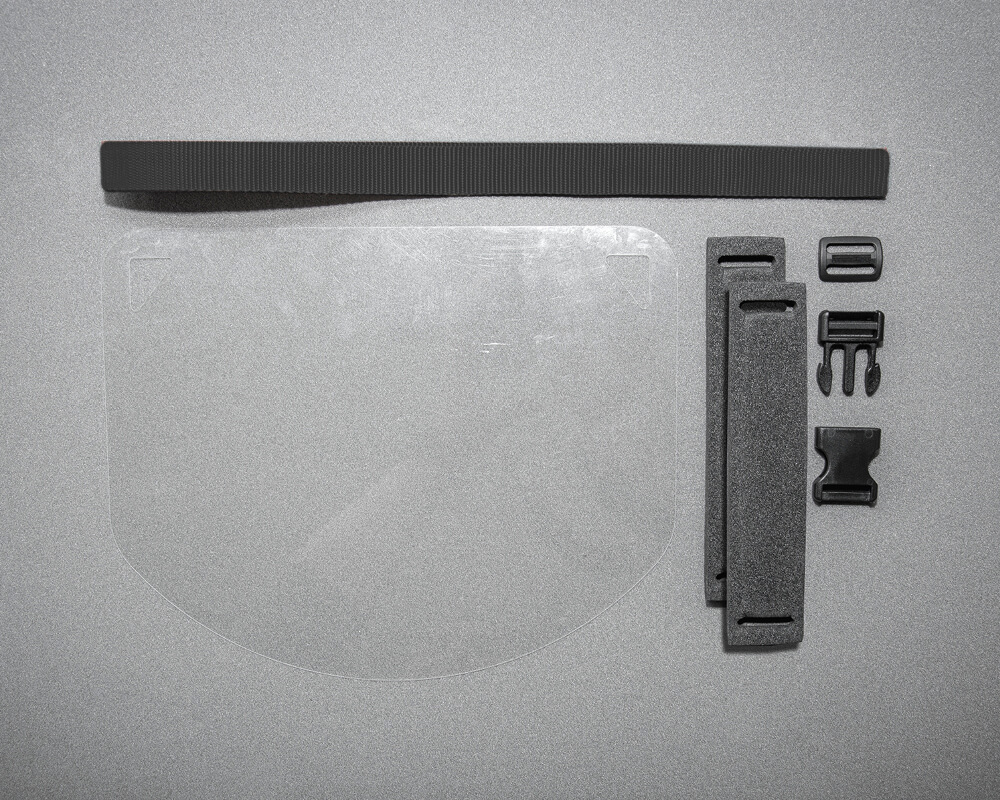 Information & Assembly
Assembly Instructions Face Screen Basic
Download the assembly instructions for the TECSAFE Face Screen Basic here.
Assembly Instructions Basic PDF